"My soul honors your soul.
I honor the place in you where the entire Universe resides.
I honor the light, love, truth, beauty and peace within you,
because it is also within me.
In sharing these things we are united,
we are the same, we are one."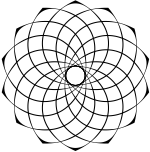 Welcome.
Thank you for being here. I am so happy that you want to get to know my story.
My name is Ania. I teach yoga, for I fell in love with it at first sight and by not having expected anything in return, I have entered a magnificent life journey. I did not envisage or expect how splendid this way would be, which is why I simply trusted my intuition and gave myself in completely.
Yoga has become a lifestyle for me, let alone a way of thinking and a way for life in balance. I have decided to bury the hatched with life and have begun to listen to my heart. Only then did I wake up and realize that under my tense, stressed body that I tortured with heavy work out and thousands of diets, I have actually my soul- pure and beautiful – which had been hidden somewhere on the bottom. Therefore, I'd like to show you this path which leads to happiness and harmony with yourself.
Through the practice of yoga and meditation you can hear yourself, discover your desires and gain a fit and healthy body. Thus, you are more than welcome to follow my steps to find your true self. Hear the voice of your heart, trust it and simply follow me.
I wholeheartedly invite you to do so.